GSCM Chorus
Join us for a wonderful, council-wide activity for all ages. If you love to sing, this is the activity for you! We perform all over central Maryland – parades, malls, festivals, and Girl Scout activities.
Who: Girls 5-17 and adults who love to sing
When: We're Back! In-Person rehearsals resume on October 2, 2022. For more information email gscmchorus@yahoo.com or call Pat Disharoon at 410-233-5337.
Registration: New members and returning members are welcome anytime
Fee: Includes shirts and patches,  $10/year
Pat Disharoon, Director, GSCM Chorus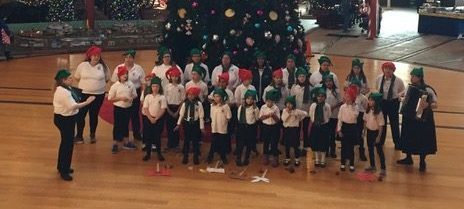 See the YouTube videos of our song motions here
Parents, friends, chorus members – please send any questions, comments, and especially PHOTOS of the chorus in action to info@gscmchorus.org .