GSCM Chorus
Join us for a wonderful, council-wide activity for all ages. If you love to sing, this is the activity for you! We perform all over central Maryland – parades, malls, festivals, and Girl Scout activities — but cannot perform right now. We'll be learning lots of Girl Scout songs and earning the "Let's Make Music" patch. Yes, we can't sing together, but we can learn and enjoy singing with each other by Zoom.
Who: Girls 5-17 and adults who love to sing
When: We'll rehearse twice in October: October 11 and 25, 2-3 PM by Zoom
Registration: New members and returning members are welcome anytime
Fee: No charge till we can actually get together, give you shirts and patches, and start performing; after that $10/year
For more information email gscmchorus@yahoo.com or call Pat Disharoon at 410-233-5337
You MUST Email Pat ahead of time in order to be sent the Zoom invitation!
Pat Disharoon, Director, GSCM Chorus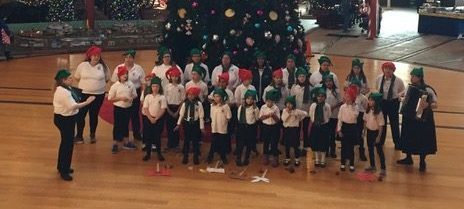 See the YouTube videos of our song motions here
Parents, friends, chorus members – please send any questions, comments, and especially PHOTOS of the chorus in action to info@gscmchorus.org .