Unfortunately, due to the current pandemic of COVID-19, all chorus rehearsals and events are cancelled until further notice. 
If you love to sing, this is the activity for you. We sing at nursing homes, festivals, area malls, Girl Scout activities, parades, sports events, and more. Open to girls and adults of all ages. Come join us as we "Make New Friends" through music!
Download our Spring flyer here.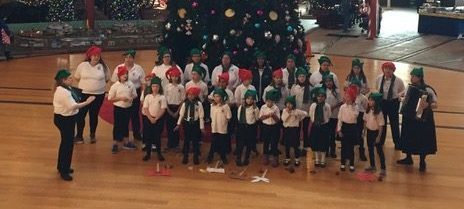 See the YouTube videos of our song motions here
Parents, friends, chorus members – please send any questions, comments, and especially PHOTOS of the chorus in action to info@gscmchorus.org .